The Carbon Mineral Challenge: A look back at a four-year experiment in big data mineralogy
20 November 2019

The Carbon Mineral Challenge ended its four-year run in September 2019 with 31 new carbon minerals.
Launched at the 2015 AGU Fall Meeting, the Challenge built on the work of Deep Carbon Observatory (DCO) Executive Director Robert Hazen (Carnegie Institution for Science, USA) and colleagues, who use data science and statistical methods to look at the known minerals on Earth and predict those that should exist but remained undocumented.
Study co-author and Carbon Mineral Challenge lead Daniel Hummer summarized the findings an article he authored in The Australian Journal of Mineralogy and in a presentation at the 2019 meeting of the Geological Association of America. In the end, 31 new carbon-bearing mineral species were verified.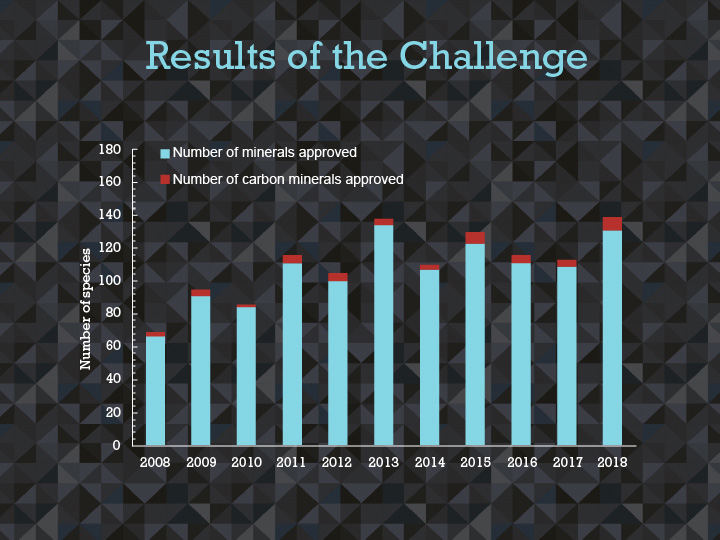 The proportion of new carbon-bearing minerals increased from an average of 3.6% before to an average of 5.0% during the Challenge, which represented a statistically significant increase in the rate of discovery.
Here are some mineral highlights from the Carbon Mineral Challenge: